If you're in the market for a spacious RV that offers not just space for everyone to sleep in, but also a bath and a half, so there's no fighting over the bathroom, then look no further than these RVs that come with a bath and a half. They're ideal for large families and those who might want to travel and bring friends or extended family along.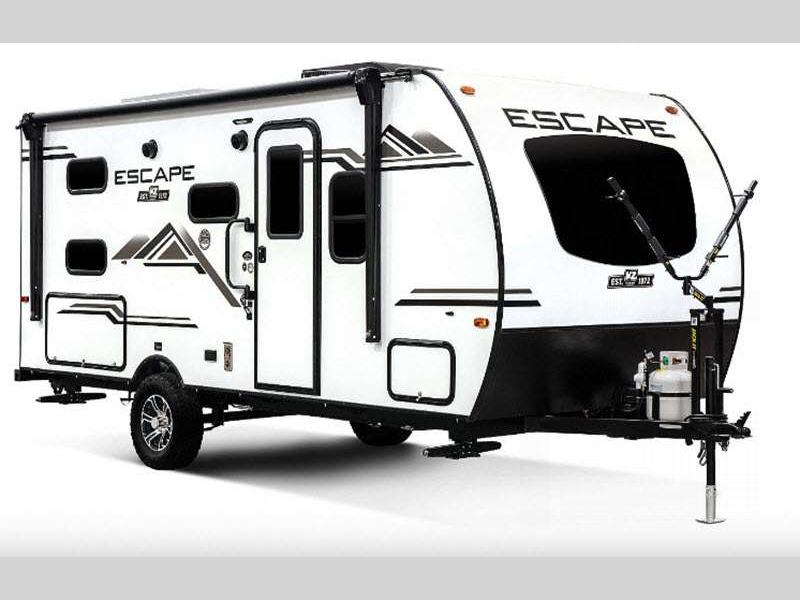 Ideal for large families and those who might want to travel with friends, the Heartland Trail Runner 31DB features not just a bath and a half, but also a bunkhouse suite. This separate space allows the kids or other guests to have their own area to rest, relax, and play in. You will also love the huge walk-in pantry and the outdoor camp kitchen.
One of the best things about an outdoor camp kitchen is the fact that you can keep your cooking outside of the RV and enjoy not just the beautiful weather, but also activities like tailgating with friends.
Features:
Bunkhouse Suite
Full and Half Bath
Private Bedroom
Walk-In Pantry
Outdoor Camp Kitchen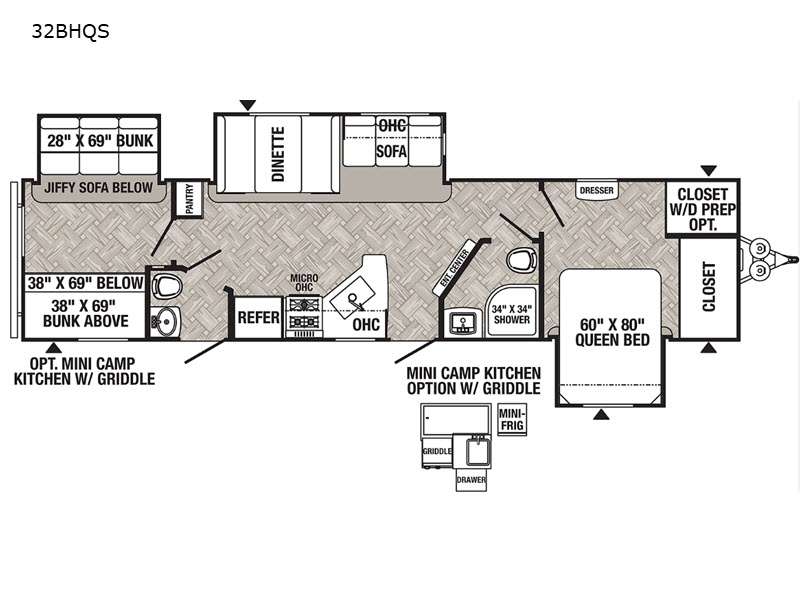 With room for up to 10 people, this RV is the ultimate family fun machine. You'll love the private bunkhouse, which gives the kids their own space, as well as the large bedroom where mom and dad can get away and relax after a long day. You'll also love the jackknife sofa, which offers a plush place to rest. One of the best things about this RV is not just the bath and a half, which helps prevent long lines and waiting for the bathroom, but also the dual entry. Traffic flow throughout the RV is never a problem when there are two ways for kids and guests to come in and out.
Features:
Private Bunkhouse
Large Bedroom
Full and Half Bath
Dual Entry
Jackknife Sofa
Interested in learning more about our selection of RVs with bath and a halfs for sale? Contact us. We'll answer your questions, walk you through units, and ensure you have the information needed to make the best decision for your needs. We can also assist with RV financing. Affording your dream RV has never been easier.