The Independence Day holiday is almost here and that means that tons of family fun is sure to be had. If you're looking for something to do with your kids during the holiday, look no further than these fun 4th of July crafts that are super easy to enjoy.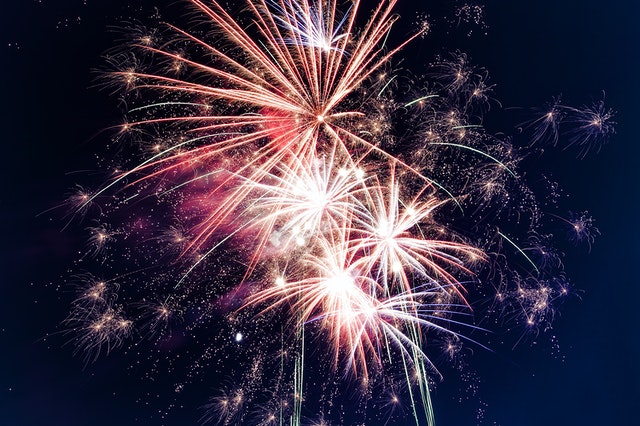 Bandana Covered Cups String Lights
The red, white, and blue palette of classic bandanas make it the perfect material for making party ready string lights.
To make: Use the tip of a hot-glue gun to melt a small hole in the bottom of a heavy-duty clear plastic cup. Download shade template. Cut out the template from the second page. Trace template on bandanas; cut out. Attach cutout bandanas to outsides of cups using Mod Podge. Thread mini-bulb string lights (amazon.com) through holes in cups. Secure with hot-glue.
Paper Sparklers
DIY paper sparklers and small store-bought American flags set in rock-filled mini milk jugs or glasses creates a cheerful centerpiece. Pair with vintage lanterns and blue hydrangea blooms to round out the look.
Bandana Star Garland
Hang a star-shaped garland, made from bandanna pattern paper, above a themed table for additional red, white, and blue twinkles.

To make: Cut stars from bandana-patterned scrapbook paper using a stencil. Punch a hole in the top of each star and then thread string through the holes.
Oversized Fabric Pinwheels
Oversized pinwheels make the perfect backdrop for a 4th celebration.

To make: Use heavy-duty, double-sided fusible webbing to pair two fabric squares, then cut in from corners and hot glue alternating points to the center. Top with a metal soda cap.
Drink-Jar Toppers
Cute patterned fabric (here fruit themed but you could also use stars and stripes) adorn the lids of mason jars to create on theme sippers.
To make: Remove the metal lid from the ring band of a wide-mouth 16-ounce jar, and trace on a piece of cardboard; cut out and use a hole punch to make a hole large enough to fit a straw. Cut a piece of red, white, and blue berry-print fabric 1/2 inch larger than the cardboard round. Coat one side of the cardboard with spray adhesive and center fabric on top; fold excess fabric around edge and tack down with hot-glue. Cut out fabric above the hole in the cardboard. Insert in ring band and add straw.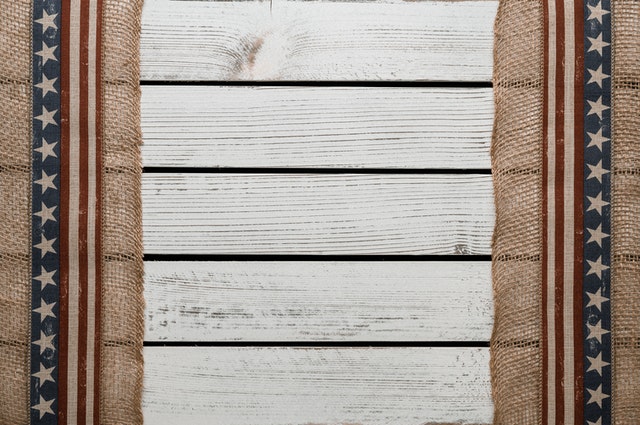 Interested in learning more about RVing? Stop in and speak with our sales team. We can walk you through units and share with you our extensive knowledge of RV travel, including how to navigate all four seasons should you want to vacation year-round.
Crafts from: Countryliving.com