Oftentimes, when people are looking at the features of a travel trailer, they tend to simply look at the interior and do not pay much attention to the exterior options. For a quality all around RV, the Rockwood Wind Jammer Travel Trailer is perfect, because it will give you amenities on the inside as well as on the outside of the camper.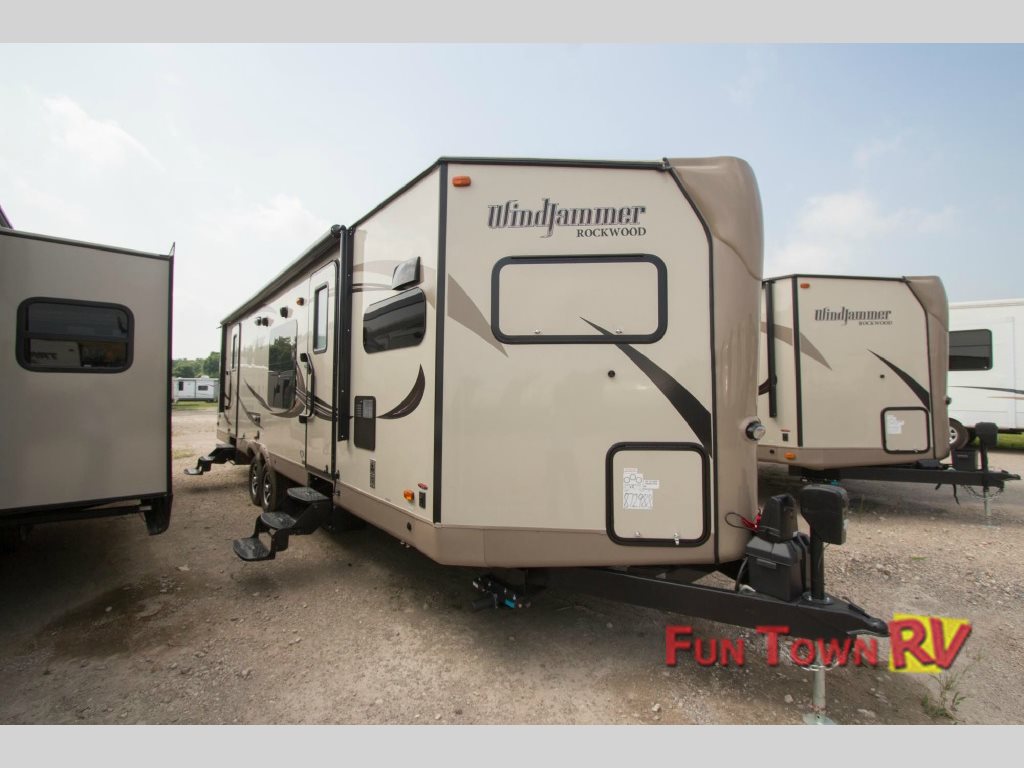 The features inside the Wind Jammer are impressive all on their own. With a modern, comfortable décor, you will be able to stretch out, relax, and watch a movie in the spacious living area or enjoy a good night's sleep in the king size slide located in the master bedroom.  These features make for luxurious living, but the interior is not where the benefits of this Rockwood Travel Trailer end.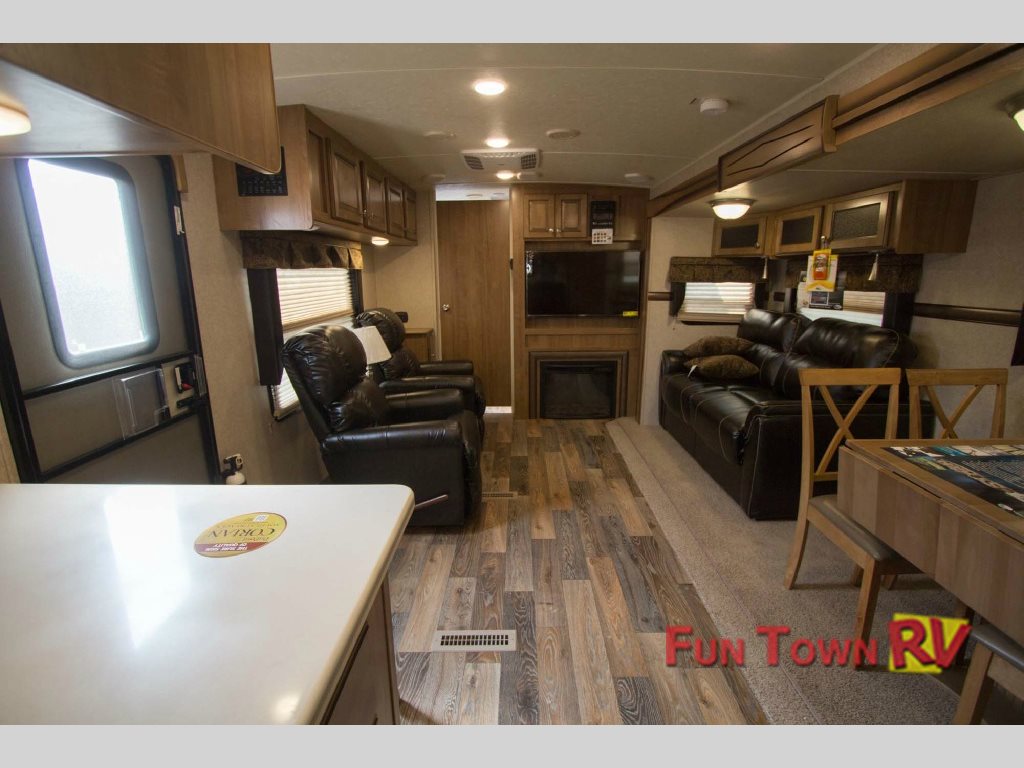 The exterior offers just as many ways to make camp life easier and more fun. Some examples include:
Outdoor Shower: Although there is an indoor shower in the bathroom area, the Wind Jammer Travel Trailer also comes with an outdoor shower. This will allow you to wash off before you enter the camper to keep from tracking in dirt, grass, sand, or anything that can get on you while spending time outdoors.
Outdoor Grill: Cooking outdoors is the epitome of camping. The designers at Rockwood added an outdoor grill and prep space, so you can enjoy cooking your favorite campground meals while taking in the nature around you.
Backup camera prep: Backing up a camper requires skill and awareness of your surroundings, so the addition of the backup camera prep is a great tool. Once you hook up to your vehicle, your backup camera will display the back of the camper to make backing up easier and safer.
Outside speakers: Along the exterior of the Wind Jammer, there are speakers installed. This way you can enjoy listening to the radio while sitting underneath the shade of the awning.
V Nose Kitchen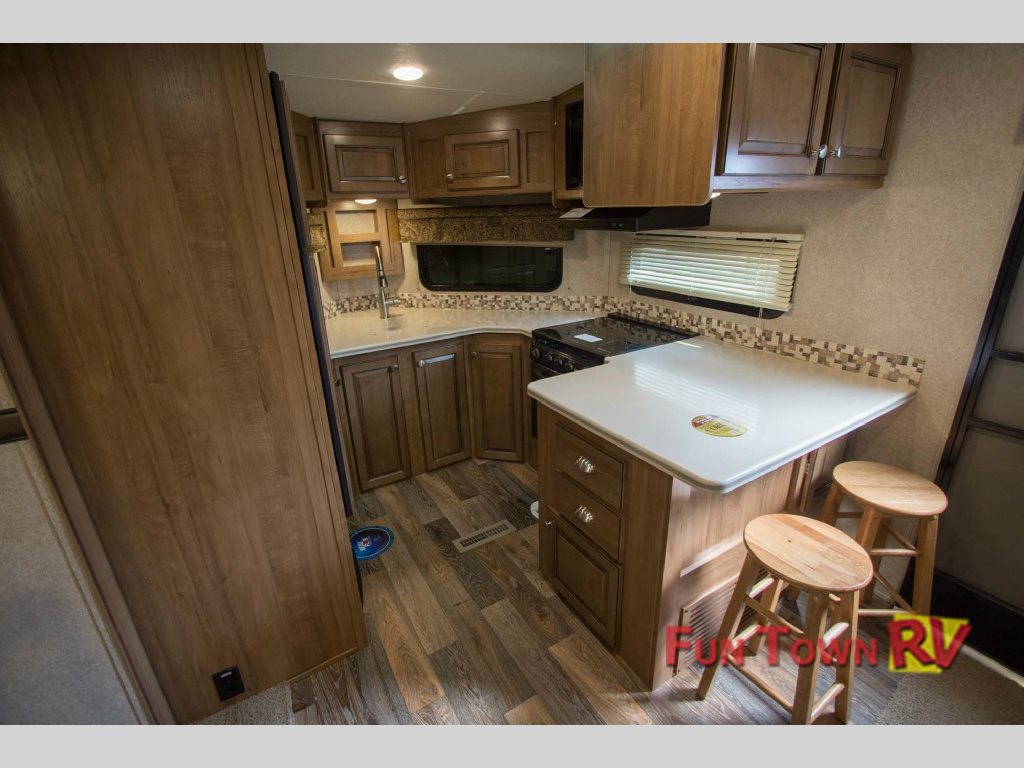 Enjoying the outdoors is one reason that people go camping, so having an RV that has exterior and interior amenities makes vacationing more enjoyable regardless of where you spend your time. The design of the Rockwood Wind Jammer Travel Trailer is meant to make every inch functional to make it better for you.
If you are ready to start spending your vacations in style, be sure to stop by our location to check out the many toy haulers, travel trailers, fifth-wheels, and much more that we offer! You can also contact us to discuss what we have that will fit your desires the most.