Ahhh, the holidays. It's that time of year when we get to eat our body weight in delicious, rich food. One of the best thing about RVing is being able to travel safely to family and friends and always have a kitchen to join in and offer a tasty treat. If you're going to be traveling this season, be sure to give these recipes a try and share them with those around you while you make memories.
Cinnamon Roll Breakfast Muffins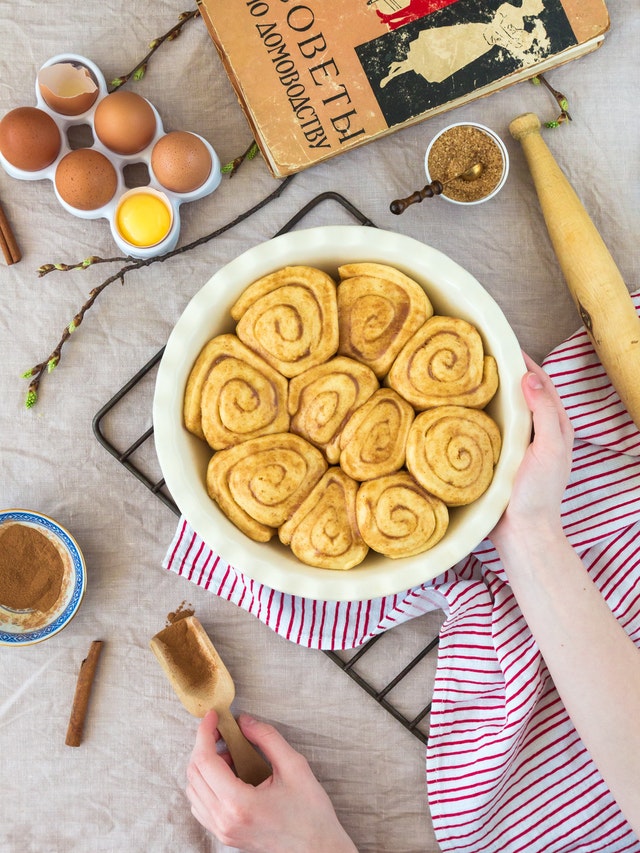 Ingredients
6 eggs
½ cup milk
½ cup heavy cream
2 teaspoons vanilla extract
2 teaspoons cinnamon
½ cup sugar
2 packs cinnamon roll
Directions
In a medium bowl, mix eggs, milk, cream, vanilla extract, cinnamon, and sugar. Whisk together.
Cut each cinnamon roll into eight pieces, and stuff inside a greased muffin tin.
Pour batter in each tin about ¾ of the way. If you pour too much, the tin will overflow in the oven.
Cover the tin and refrigerate for at least 2 hours, letting the cinnamon roll absorb the mixture.
Bake at 350˚F (175˚C) for 35 minutes.
Remove the muffin from the tin, top with icing and serve warm.
Dulce De Leche Swirled Banana Bread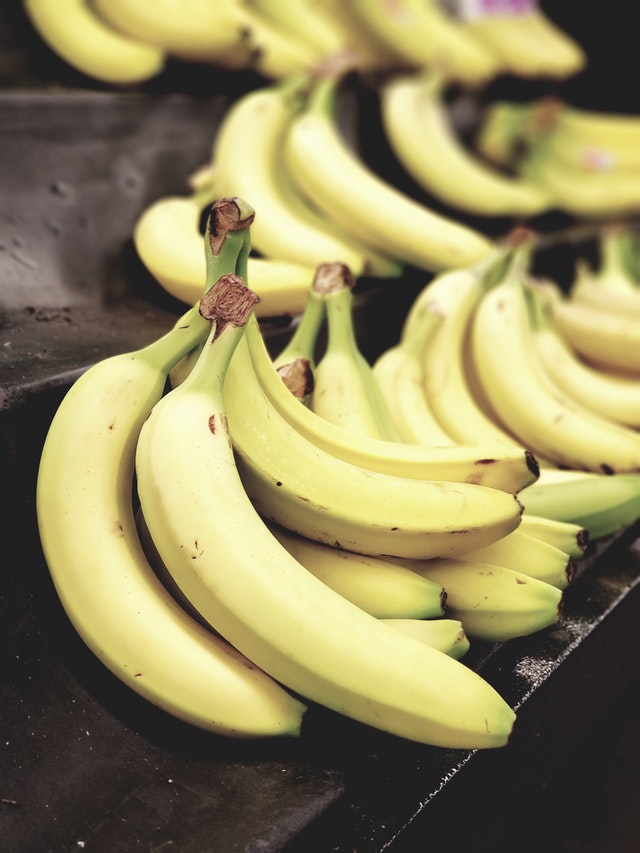 Ingredients
2 cups all-purpose flour
1 teaspoon baking soda
1 teaspoon cinnamon
½ teaspoon salt
1 ½ cups ripe banana
¼ cup butter, room temperature
¾ cup sugar
2 eggs
⅓ cup plain greek yogurt
3 tablespoons dulce de leche
Directions
Preheat the oven to 350º F (175ºC).
Mix flour, baking soda, cinnamon, and salt in a bowl and mix well.
In a separate bowl, mash the bananas.
Add in butter and sugar, mix until smooth.
Add in eggs and yogurt, mix until well-combined.
Add the dry ingredients to the wet ingredients, mix until smooth.
Pour the batter into a buttered/oil-sprayed loaf pan.
Drop dulce de leche on top of the batter, then swirl gently into the batter with the tip of the spoon or fork.
Bake it for an hour and cool completely.
Interested in learning more about RVing? Stop in and speak with our sales team. We can walk you through units and share with you our extensive knowledge of RV travel, including how to navigate all four seasons should you want to vacation year-round.