The fabulous thing about RVing is that you have many options. Every floorplan is designed to meet a unique family's need. One of the most popular floorplans we sell is the rear bathroom floorplan. Parents love this floorplan because it keeps the kids out of the way and away from the front bedroom. The two RVs with rear bathrooms offer flexibility to large and small families alike.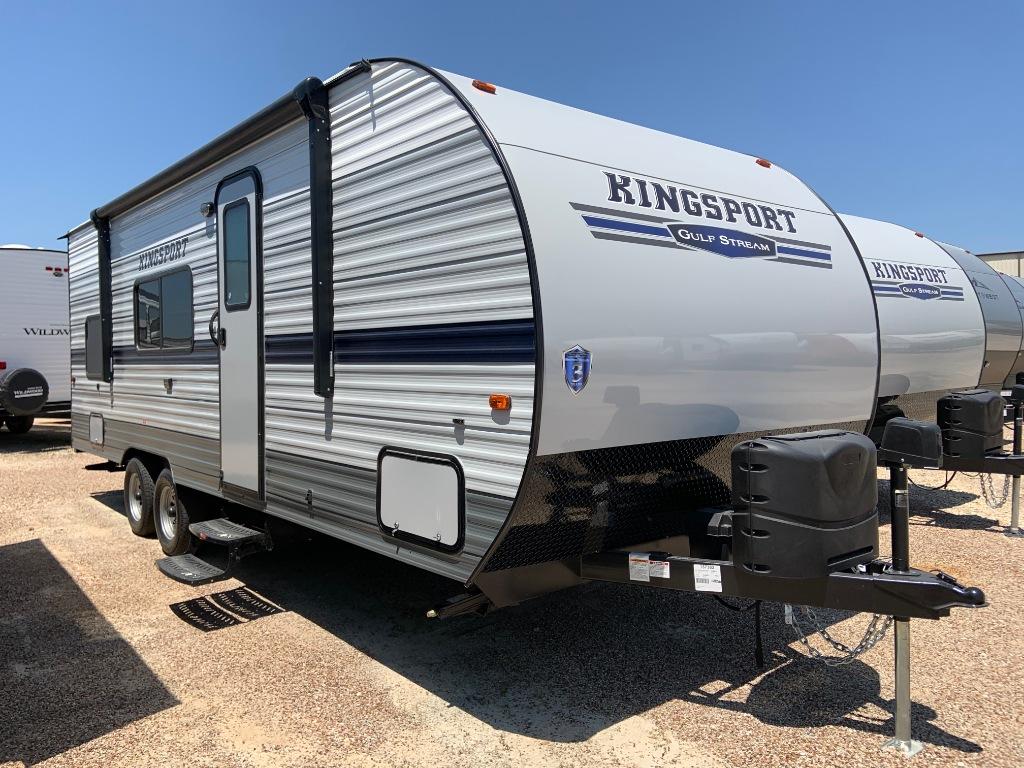 With room for 7 people this impressive travel trailer promises comfort to every family who walks through its doors. You will love having double bunks where the kids can kick back and relax away from mom and dad. And the microwave offers the kids an opportunity to heat up their meals or snacks without having to rely on mom and dad.
When you have 7 people in an RV it's important that the floorplan truly works for you. This rear bath floorplan means mom and dad can enjoy their front semi-private bedroom, while the kids make a ruckus in the back.
Features:
Double Bunk Beds
Tub/Shower
Semi-Private Bedroom
Microwave Oven
The 21JM is a floorplan designed to meet the needs of couples and small families. With room for 4 people it offers a u-shaped dinette where you can enjoy meals together. The full bathroom is conveniently located at the rear of the RV, so it's easily accessible to all. And the stainless steel appliances come together to provide a luxurious feel, without breaking the bank.
Whether you're taking a nap or getting ready for bed, you will love having a queen sized bed at your disposal. Watch a movie or read a book. Whatever you choose, this plush bed promises comfort, peace, and relaxation to anyone who dares call it their own. The only thing is, you might have a hard time leaving your bed it's that comfortable.
Features:
U-Shaped Dinette
Full Bathroom
Stainless Steel Appliances
LED Lighting
If you're interested in learning more about our selection of RVs for sale with rear bathrooms, contact us. We'll answer your questions, walk you through floorplans, and even assist with RV financing. Our team is comprised of dedicated RVers who use their personal experience to serve customers.