Looking for a new RV at a great price? Looking forward to getting out of the house and into the great outdoors? NOW is the time to shop for your dream RV. Find what you want at an amazing price by shopping our RV specials at Fun Town RV Houston.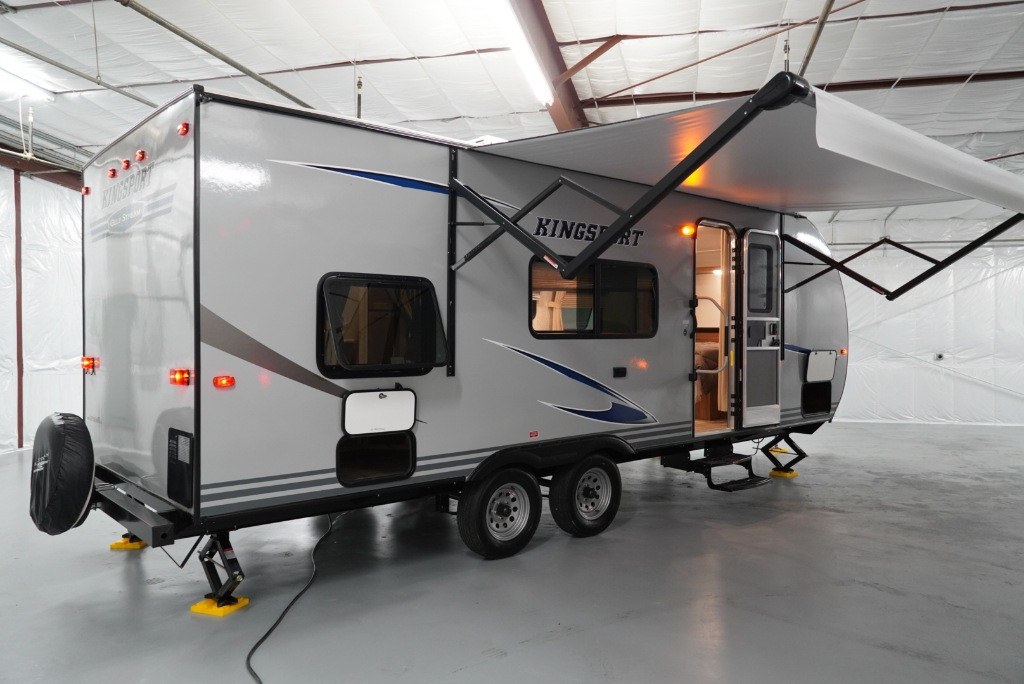 With room for 7 people this travel trailer is a great option for large families and those who might even want to bring friends along. At only 26 feet long it's very compact and easy to tow, yet doesn't skimp on space for everyone. You'll love the double bunk beds, which allow for a comfortable, private place to sleep. The huge pass through compartment ensures you have space for all of your camping items and the skylight over the tub/shower provides a warm and inviting space that feels quite open.
Features:
Double Bunk Beds
Skylight over Tub/Shower
Pass-Through Compartment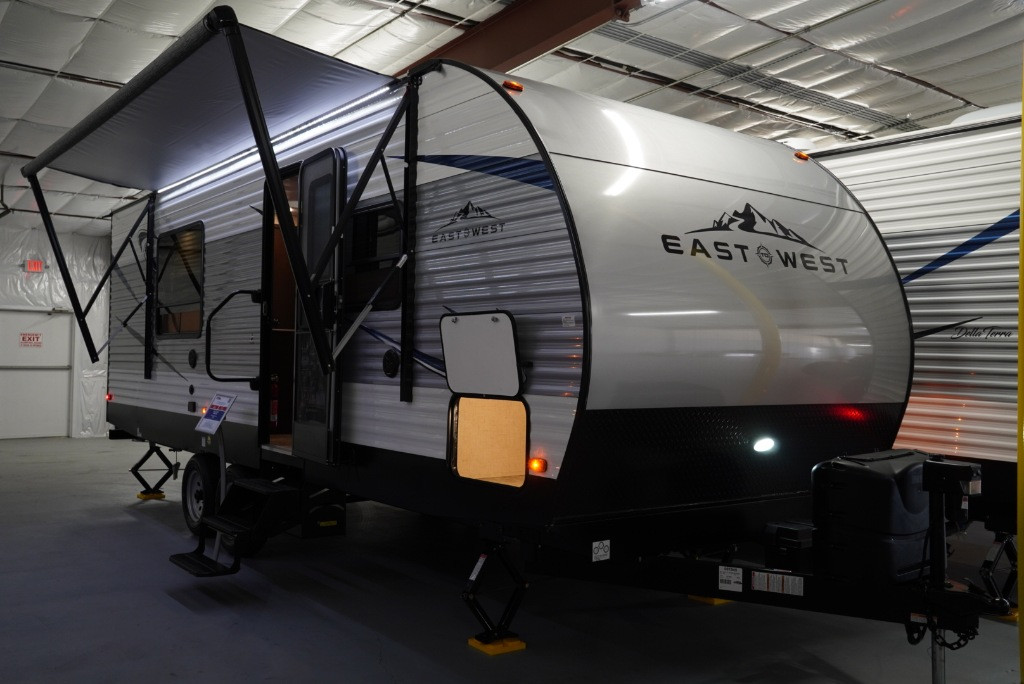 With room for 5, this RV boasts a private bedroom with a king sized bed. The rear bathroom is conveniently located to ensure it is easy to get to for everyone in the RV. One of the best things about this RV is the 15′ electric awning. It provides a comfortable place to rest and relax outside, without being at the mercy of the elements. Enjoy shade from hot sun and protection from rain.
Features:
Private Bedroom
Rear Bathroom
King-Size Bed
15′ Electric Awning
Sleeps Five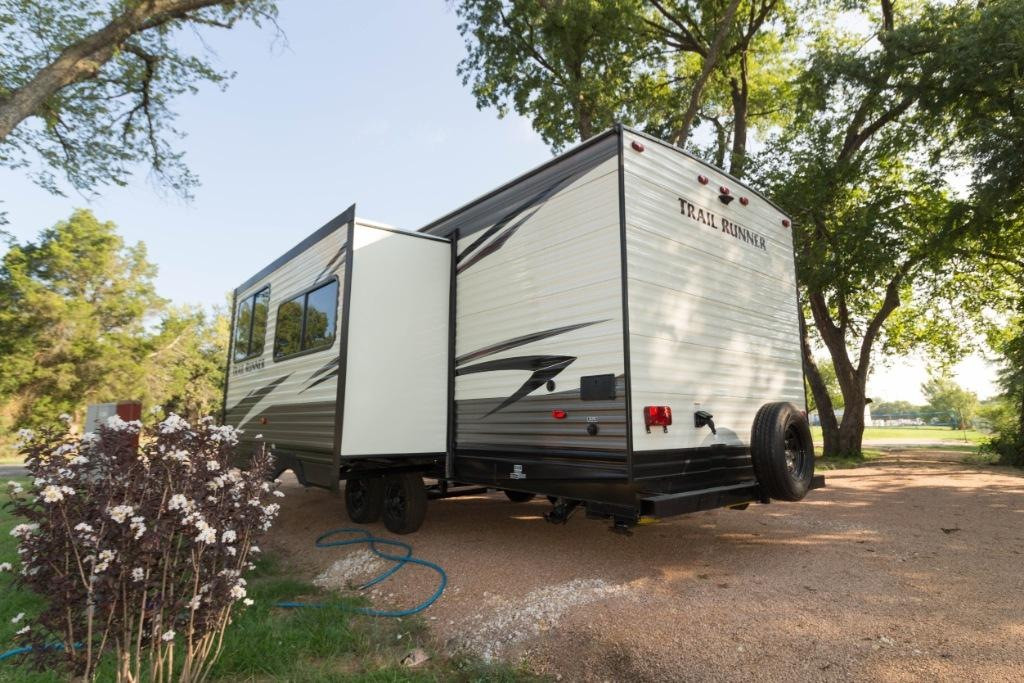 This RV offers rooms for 5 people and boasts a single slide that expands your living space when parked. You'll love the private bedroom and conveniently located rear bathroom, as well as the full pantry.
When you're traveling with a gaggle of kids you'll never feel like you're cramped or missing out on important creature comforts.
Features:
Single Slide
Rear Bathroom
Private Bedroom
Sleeps Five
Full Pantry
Interested in learning more about our selection of RVs for sale? Contact us. We'll answer your questions, walk you through units, and ensure you have the information needed to make the best decision for your needs. We can also assist with RV financing. Affording your dream RV has never been easier.