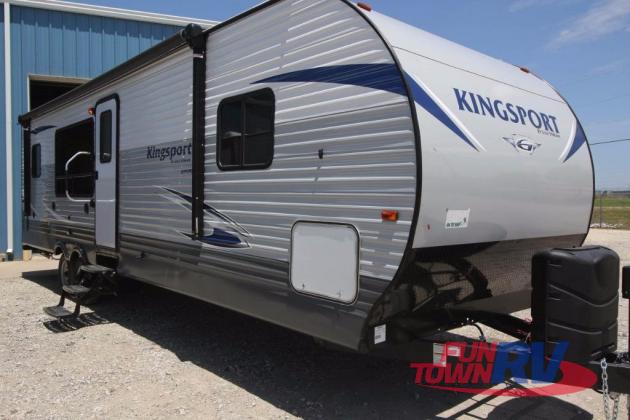 RV camping is now more affordable than ever! The Gulf Stream Kingsport Travel Trailer is a great example of an affordable camper that offers a number of modern conveniences that will make your next camping trip the best one yet.
The Gulf Stream Kingsport Travel Trailers for Sale at Fun Town RV in Houston is available in a wide variety of models from a compact to an extended length, depending on your camping needs. Whichever model you choose, one thing is for sure. you are getting a quality RV at a very competitive price point.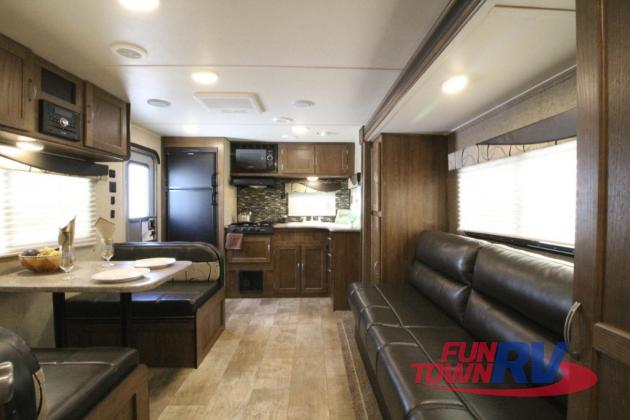 As you step inside the Kingsport, you are met with a welcoming interior space. The warm tones of the maple cabinetry with solid wood doors in addition to the wood grain vinyl flooring gives the entire living and kitchen area a pleasant, residential feel.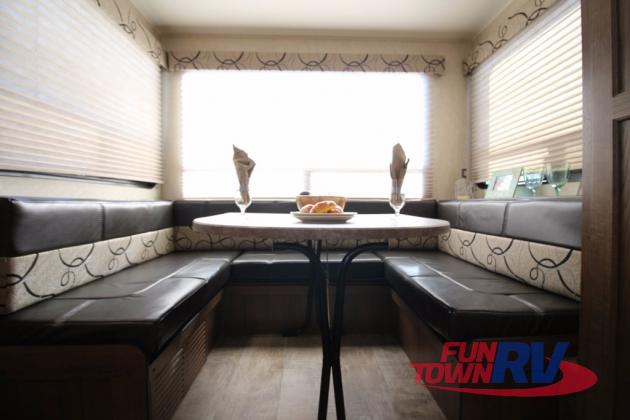 There are a number of comfortable seating options with well padded surfaces ideal for kicking back at the end of a busy day. The Gulf Stream Kingsport interior has an exceptional amount of natural lighting thanks to the extra large windows located though out the coach.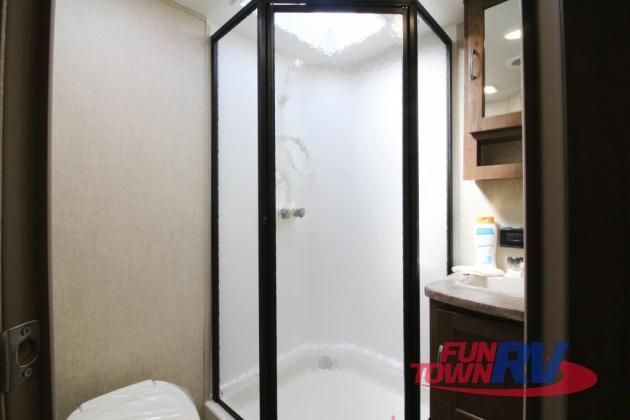 There are a number of unique features in the bathroom and bedroom, as well. Floorplans with a corner bath layout include a neo-angle shower stall for a more upscale bathing experience. There are also privacy doors to the bedroom to ensure a quiet and peaceful night's sleep.
Heating and A/C are ducted, which is an important feature for maintaining a comfortable climate controlled interior during hot and cool weather.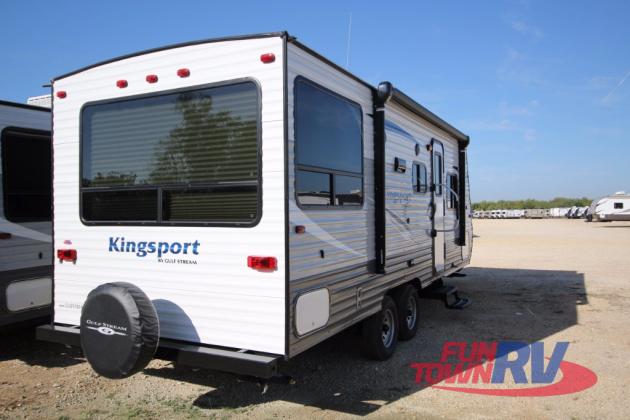 The Gulf Stream Kingsport is available equipped with the Supreme Value package which includes a power electric awning with LED lights, electric hitch jack, 4 stabilizer jacks and more!
Don't put off your camping plans any longer. All Gulf Stream Kingsport camper's are a fantastic deal and allow outdoor enthusiasts to enjoy carefree, comfortable RV camping at a value driven price. Contact Us at Fun Town in Houston, TX for a tour of the most affordable travel trailer campers around.