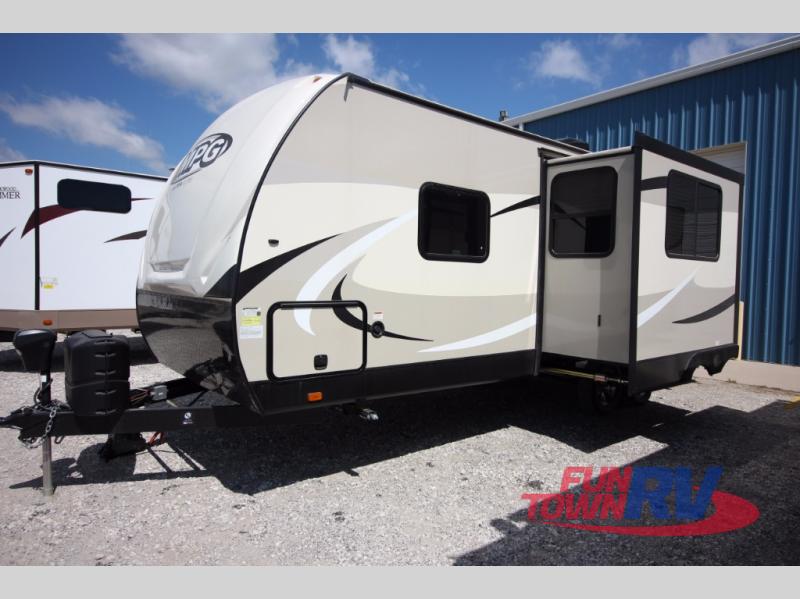 Cruiser RV has been producing lightweight, laminated trailers that are one of the most desirable, reputable and best selling campers available. Lighter construction design allows campers to save money on fuel as well as save by not having to purchase an expensive heavy duty truck.
One exceptional Cruiser product that provides plenty of lightweight luxury is the Cruiser RV MPG Travel Trailer.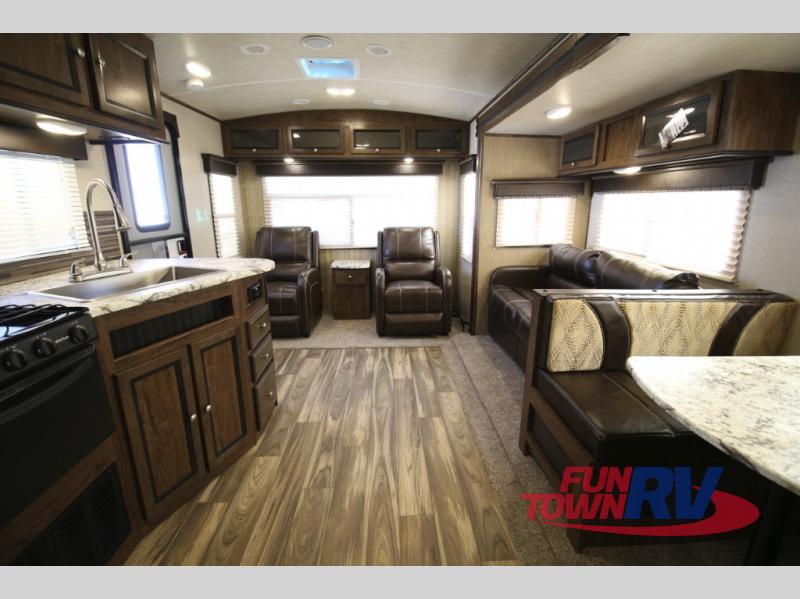 With an attractive tri-tone fiberglass exterior, and painted front cap with integrated LED lights, this is one good looking travel trailer that will turn heads as you while cruise down the road.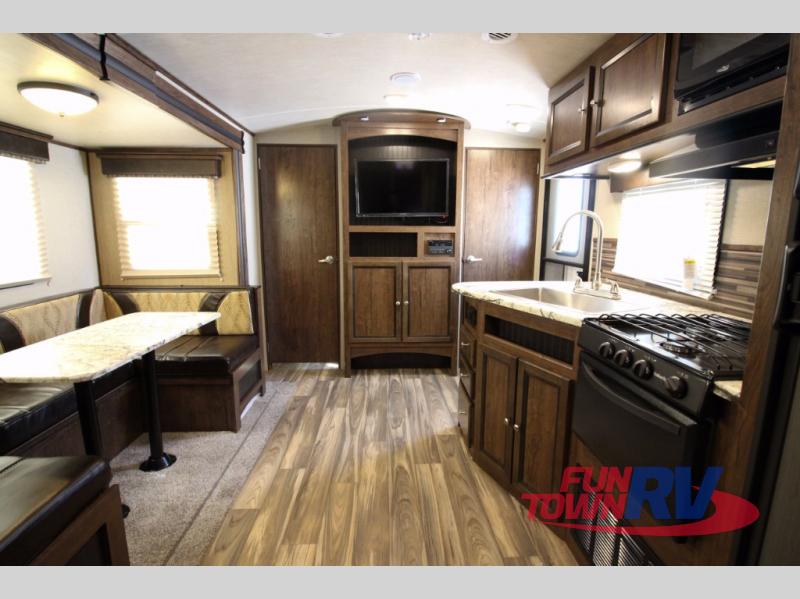 As you walk inside, you may notice the overall feeling of spaciousness. This is due to the 6′ 11″ arched, barrel ceilings and deep slide out rooms.
Rich fabric designs and residential features make the MPG's interior feel just like home. The plush sofa or recliner seats offer an inviting spot to kick back and relax after an exciting day of activities.
Because the MPG has many large windows throughout, you can enjoy the natural beauty outside while relaxing in comfort inside. These panoramic windows also allow in extra natural light to add to the open interior atmosphere.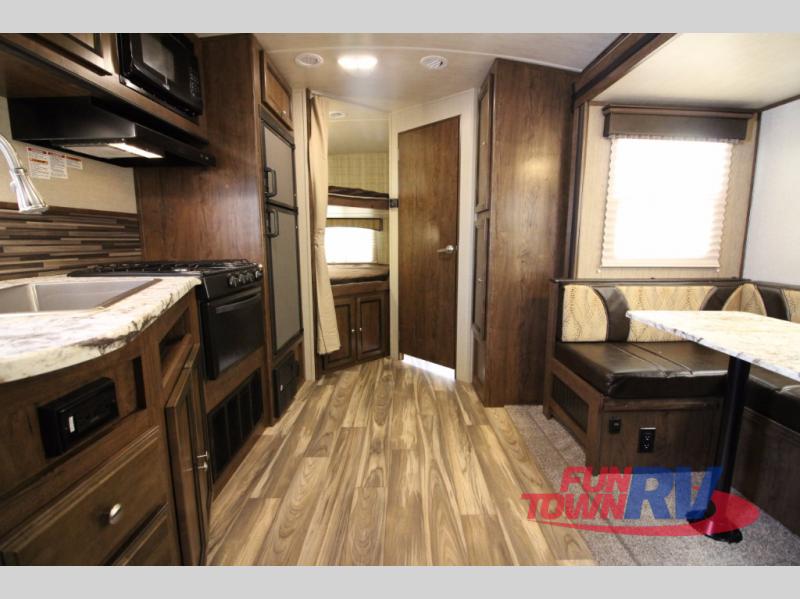 The Cruiser MPG has multiple bunkhouse floorplans that can sleep up to 8.  Take a look at the MPG 3100BH model with a separate bunkhouse room and outdoor kitchen. This popular floorplan in perfect for fun, family vacations!
You will find user friendly features on the MPG's exterior, as well. Oversized slam latch baggage doors make loading and unloading your cargo so much easier. The MPG is even prepped to allow the addition of a GoPower solar feature as well as a rear back up camera.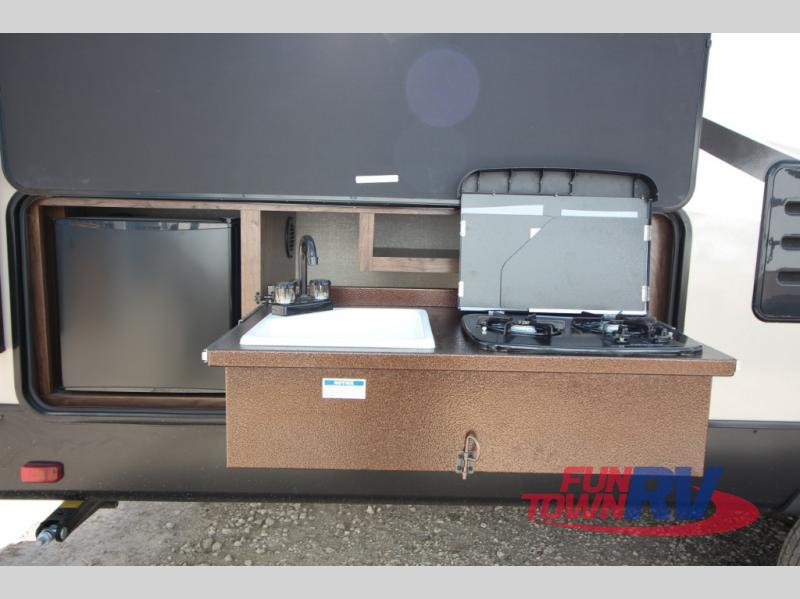 Some floorplans offer a metal powder coated exterior kitchen. This is an excellent bonus for families and campers that love to entertain. Bring the party outside and relax in the warm summer air while enjoying cold drinks and hot brats.
To see the Cruiser RV MPG Travel Trailer in person,  Contact Us at Fun Town RV in Houston or visit us at Our Location. Our friendly RV specialists will show you all the unique features this lightweight travel trailer has to offer!