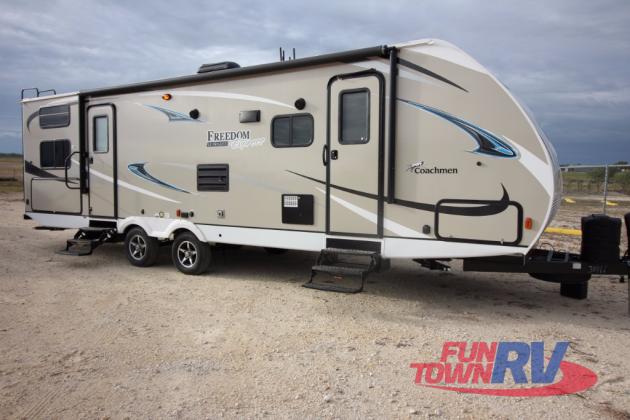 There are a number of lightweight fiberglass travel trailer brands on the market today so picking the right one can sometimes be a challenge. It's important to consider dependability, comfort and value in your decision making process.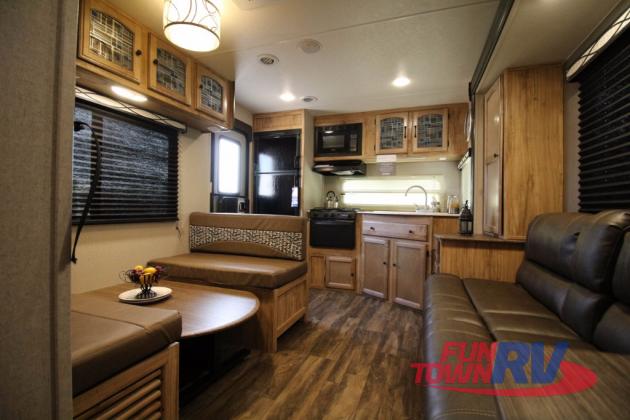 One camper that is designed with longevity in mind is the Coachmen Freedom Express Travel Trailer. This smartly constructed RV has been a popular brand for many years, and for good reason. Here we'll take a look at a few of the remarkable features the wide variety of Freedom Express RV Models have to offer.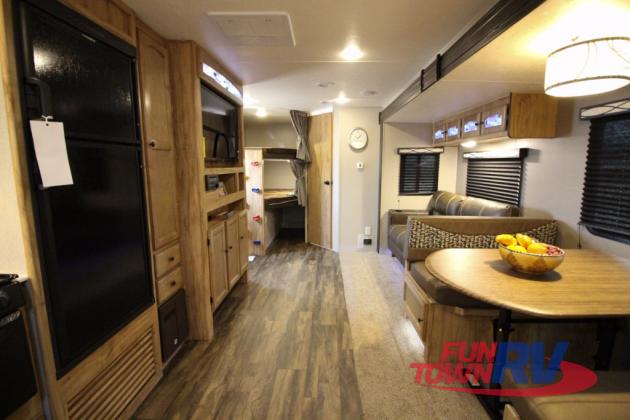 Affordably priced and with a light towing weight, the Coachmen Express is a popular choice for first time RV buyers that are using a half ton truck or midsize SUV as a tow vehicle. In addition to a long list of amenities and high quality components, this attractive travel trailer is an all around winner.
Not only is the Freedom Express lightweight, it is specially constructed to make your towing experience smoother during transit. The aerodynamic fiberglass front cap cuts easily through the wind while the Stable-Ryd spread axle design allows for better weight distribution, resulting in exceptionally smooth sailing down the road.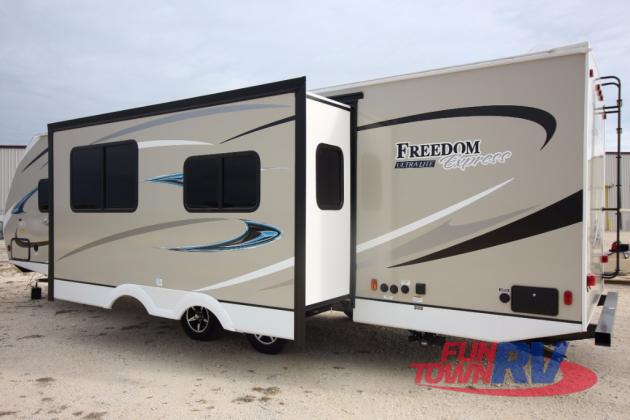 The Freedom Express is constructed using Coachmen's exclusive Adzel composite backer. Since this special backing material contains no wood, it is impervious to rot, swelling, delamination and mold. In addition, the Adzel material is lighter, has better insulation factors, is formaldehyde free, absorbs sound and energy, and is puncture and impact resistant.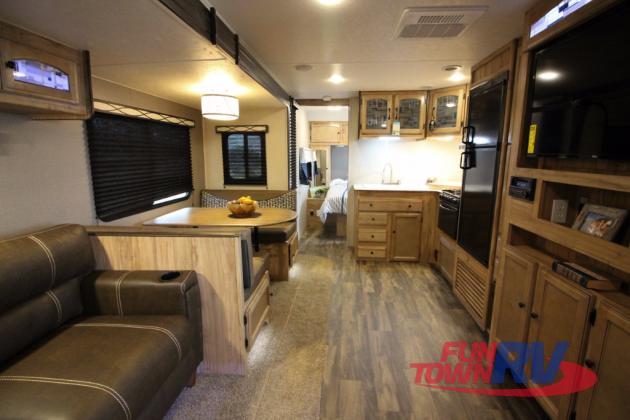 As you walk through though the door, you will notice the wide, open feel of the interior space. This is due to the Coachmen Freedom Express RV's unique 81″ interior height. This is three inches taller than most of the competition!
Because the ceiling is higher, this gives more room for larger kitchen cabinets which are 18″ high instead of the standard 14″ height. Bigger cabinets means more storage capacity.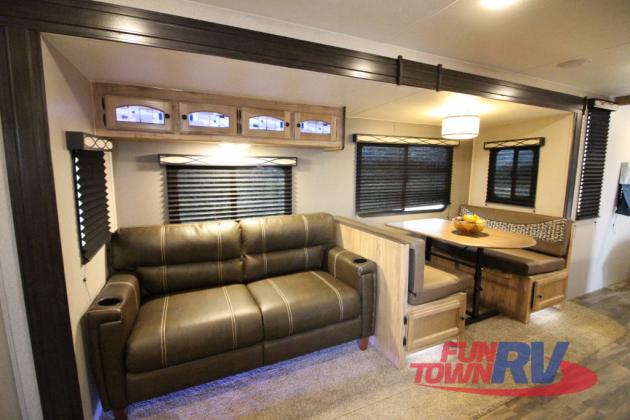 For top notch quality, value and residential comfort, the Coachmen Freedom Express Travel Trailer is a fantastic RV choice. Contact Us at Fun Town RV in Houston, TX or visit us at Our Location for a tour of all available Freedom Express RVs for sale. Let's go camping!