Have you ever dreamed having your very own RV that you could pack up and hit the road with in a moment's notice, but just haven't been able to take the plunge and buy one? With the Wildwood X-Lite Travel Trailer, you can purchase a quality camper without having to invest a lot of money in it.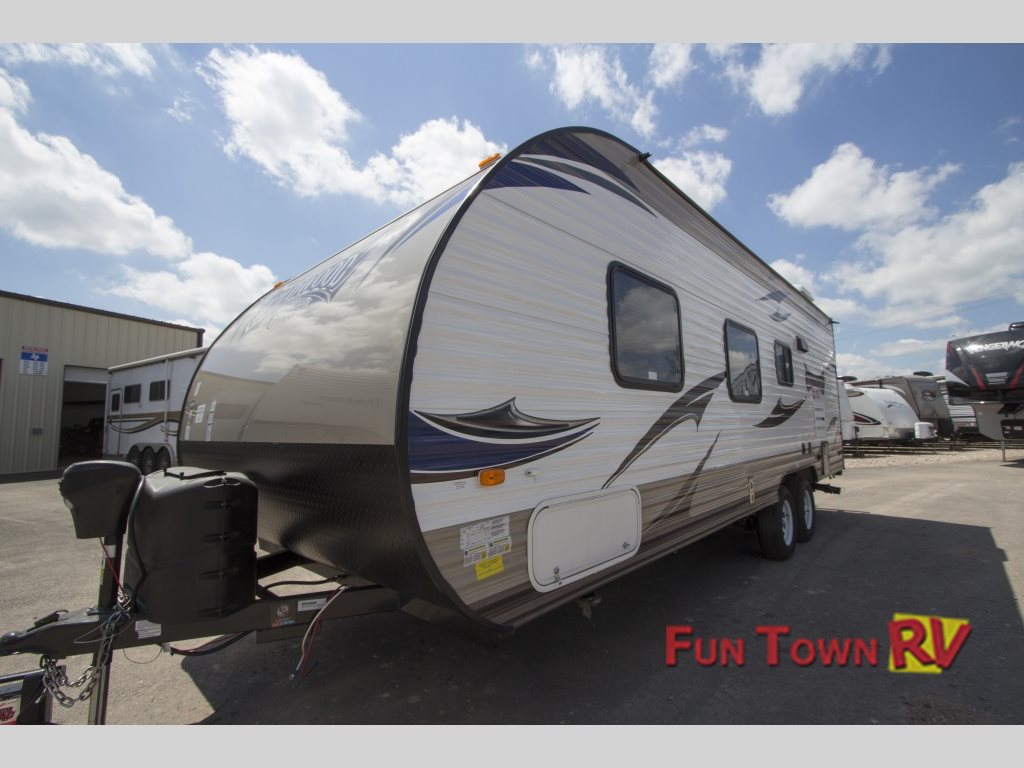 Wildwood X-Lites are one of the most economically priced RVs on the market, so when you purchase one, it will feel easier on your pocketbook while still bringing a high level of style and comfort. As soon as you take a look inside one of these vehicles, you will immediately notice the modern décor and high end furnishings that define luxury.
Some of what you will find in this travel trailer model includes: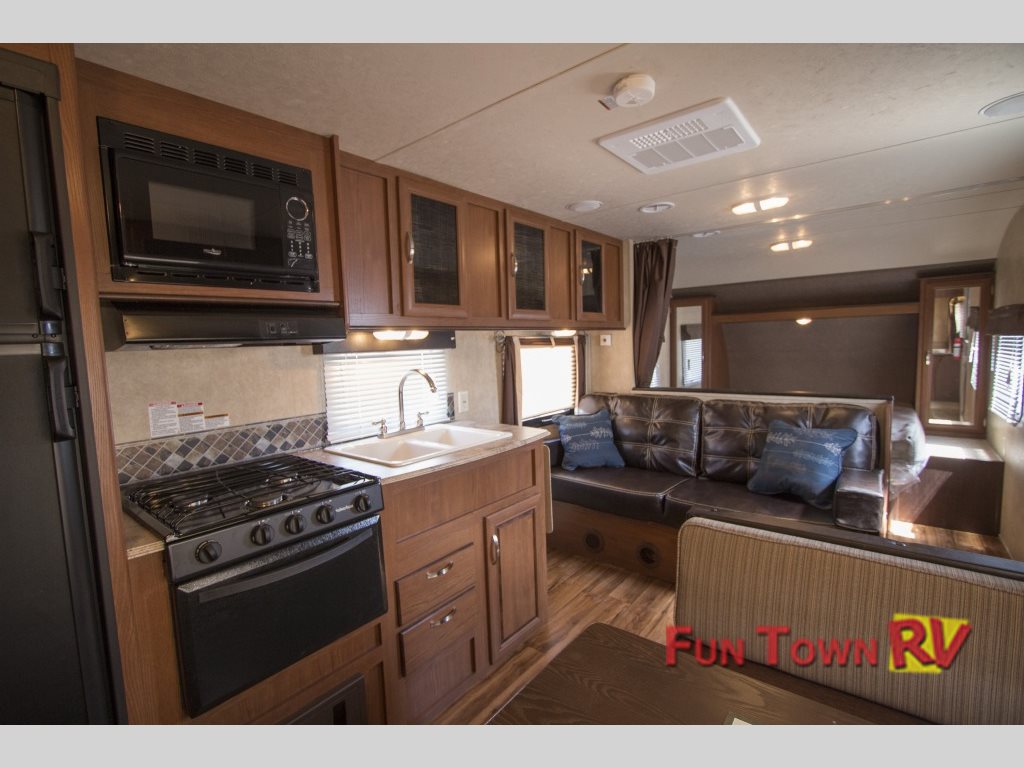 Full Kitchen: The kitchen in an X-Lite RV will have everything you could possibly need for cooking. Items such as a large refrigerator, stove top, sink, oven, and extra large overhead cabinets for storage will increase the utility of the area and give you ample room to cook and store your utensils.
Multiple Sleeping Locations: Depending on the floor plan, the Wildwood Travel Trailers will offer many places for people to sleep. Most of the models come with a queen size master bed that will either be stationary or as a Murphy bed that can be folded down from the wall when in use and put away during the day. There will also be options with bunk beds and a convertible dinette that will fold down into a bed. With all of these locations, everyone in your party will have more than enough room to relax.
Three-Piece Bathroom: The bathroom will be complete with a toilet, sink, and shower. This way you will not have to worry about using the public restrooms while traveling or when you reach your destination, because you will have everything you need in the comfort of your camper.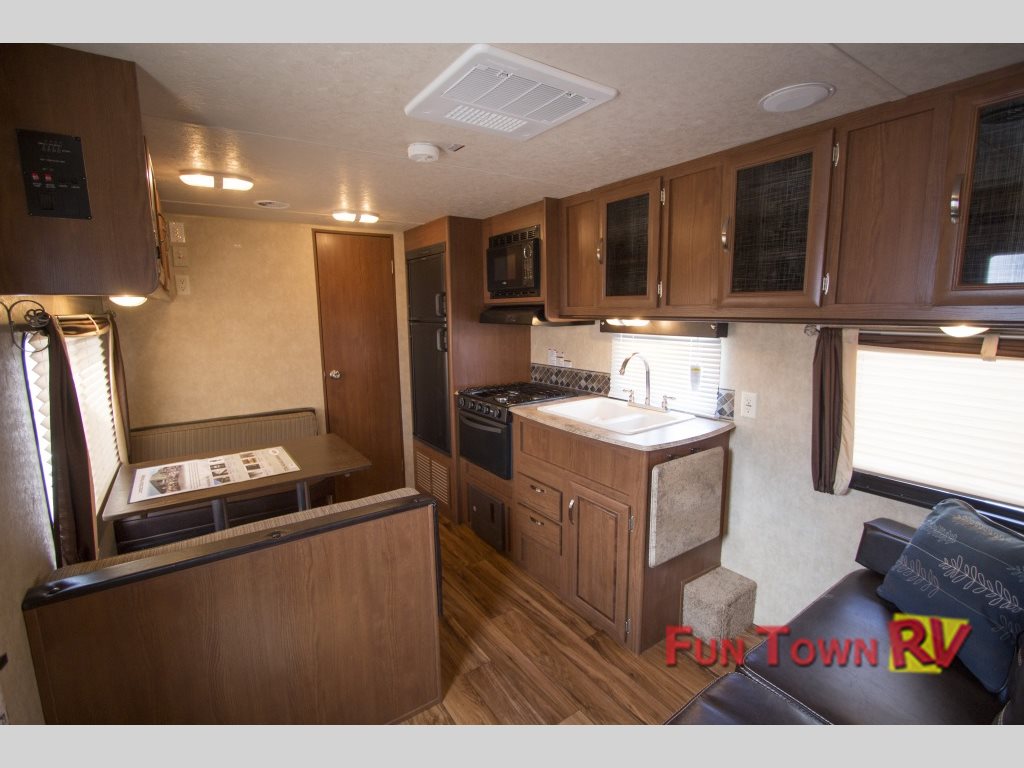 The Forest River Wildwood X-Lite Travel Trailer is a perfect RV for those people who are first-time camper buyers, because it offers comfort and quality without the high price tag that you will usually find with this caliber of vehicle. Contact us or come to our location, and we will show all of the benefits you will get from an X-Lite Travel Trailer!