The designers at Forest River found a way to bring a modern, luxurious style together with an incredibly affordable price in the Sabre Lite fifth wheel. All ten unique floorplans are considered some of the most popular ones you can get in a fifth wheel, and with one of the biggest lists of standard amenities, the Sabre Lite is meant to make RVing more enjoyable and comfortable.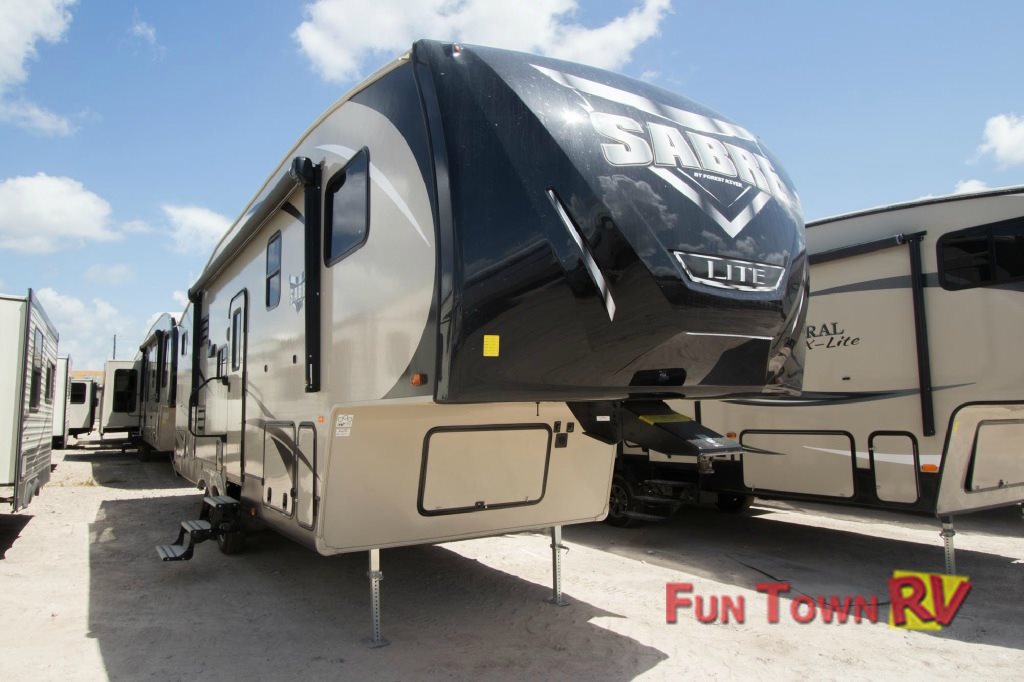 Being in the lite category of fifth wheels, this Forest River Sabre has been built with materials that do not add a lot of weight to the camper, so it will be simple to tow with a smaller vehicle like a half-ton truck. However, even though these materials weigh less than the more traditional RV, they are still of the highest quality to increase the durability and comfort of the camper. Features such as the enhanced filon fiberglass sidewalls will be resistant to scratching and denting without adding any extra weight.
Many RVs will have similar amenities, but there are a few areas where the Sabre Lite fifth wheel stands apart from the crowd. For instance, the underbelly is completely enclosed and heated to protect the interior workings from getting too cold during winter months, and it will keep the belongings stored underneath protected as well. You will also find amazingly quiet heat and air conditioning units that run through a vent system, and there is even an option to have an electric fireplace installed to help generate more heat and create a luxurious ambiance.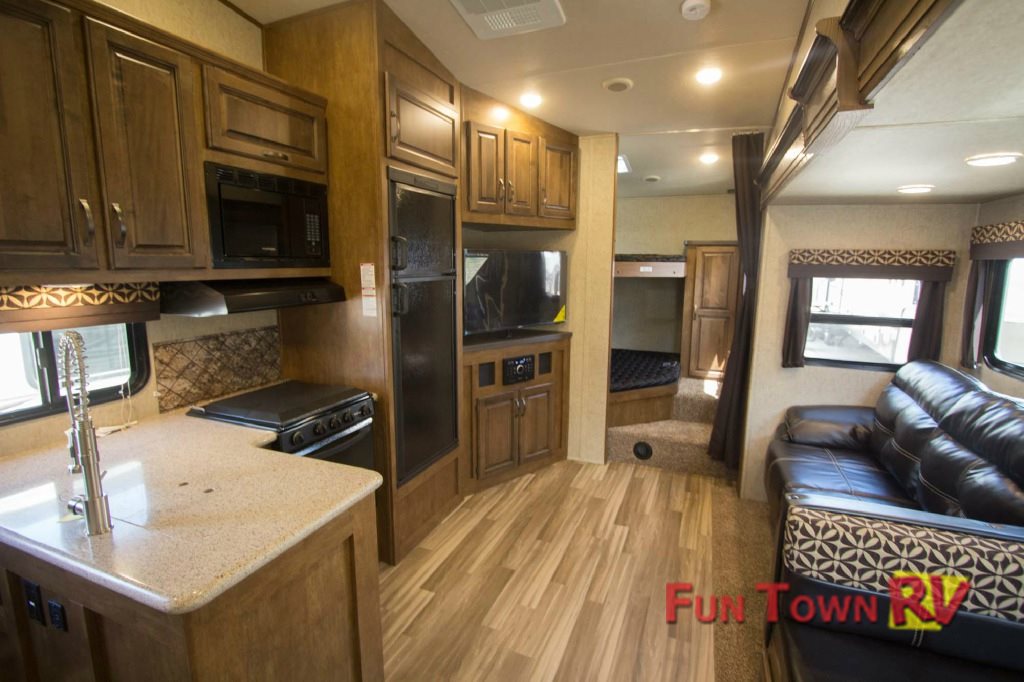 Every inch of the Sabre Lite fifth wheel is masterfully designed to make a lavish, relaxing home-away-from-home, and with the standards including all of the comforts you are used to at home, you will find it easier to rest in this incredibly affordable option. Feel free to contact us to find out more about this or any of our other pop-up campers, fifth wheels, travel trailers, and more! You could also come by our location, so we can show you, first hand, each and every way our RVs will help you make the most of your RVing vacations!