One of the best times of the year to camp is fall. With cooler weather comes less packed campgrounds, different types of wildlife emerging, and a chance to try different activities. Perhaps the best thing about fall camping, though, is having the chance to try new recipes. The 2 fall camping recipes are delicious and should definitely be added to your "must try" list the next time you hit the road.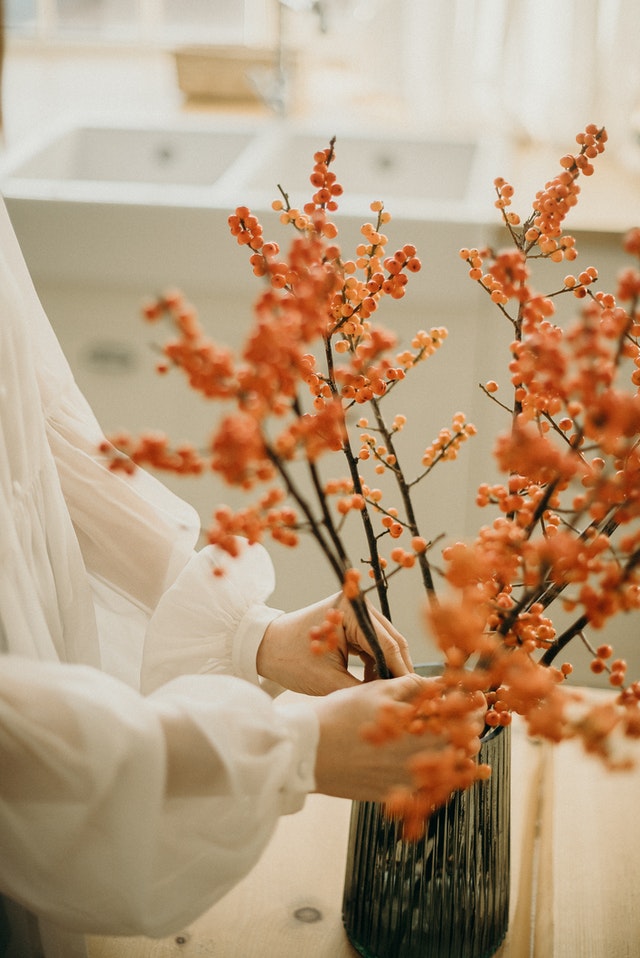 Vegetarian Chili With Grains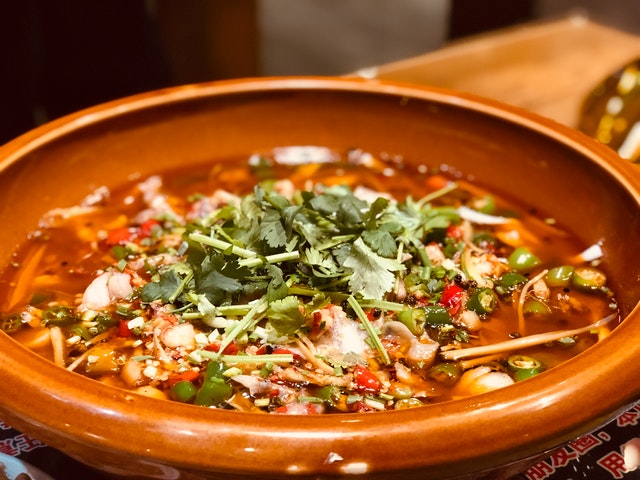 Ingredients
1 

(28-ounce) can fire-roasted crushed tomatoes

1 

(14.5-ounce) can petite-diced tomatoes

1 tbsp. 

chili powder

2 tsp. 

ground cumin

1 tsp. 

ground coriander

3 

cloves garlic, pressed

1 

onion, chopped

1 

large carrot, chopped

1 

large poblano pepper, chopped

3/4 c. 

wheat berries
Kosher salt and freshly ground black pepper

1 

(15.5-ounce) can black beans, rinsed

1 

(15.5-ounce) can kidney beans, rinsed
Sour cream, grated Cheddar cheese, sliced scallions, fresh cilantro, and lime wedges, for serving
Directions
Combine crushed tomatoes, diced tomatoes, chili powder, cumin, coriander, garlic, onion, carrot, poblano, wheat berries, and 3/4 cup water in a 5- to 6-quart slow cooker. Season with salt and pepper. Cook, covered, until wheat berries are cooked but still chewy, 7 to 8 hours on low or 5 to 6 hours on high.
Stir in both beans and cook until warmed through, 8 to 10 minutes. Serve with sour cream, Cheddar, scallions, cilantro, and lime wedges alongside.
Roasted Mushroom and Bacon Dutch Baby
Ingredients
1 lb. 

mixed mushrooms (such as cremini, beech, or shiitake), roughly chopped 4 slices bacon, sliced

3 

large eggs

1 

clove garlic, chopped

3/4 c. 

whole milk

3 tbsp. 

unsalted butter, melted, divided

1/2 c. 

all-purpose flour, spooned and leveled

2 tbsp. 

cornstarch
Kosher salt
1 tbsp. fresh thyme

2 oz. 

fontina or Cheddar cheese, grated (about 1/2 cup)

1 

scallion, thinly sliced

2 tbsp. 

chopped flat-leaf parsley
Directions
Set oven racks in middle and upper positions. Preheat oven to 450°F. Place mushrooms and bacon on a rimmed baking sheet. Place on top rack in oven while preheating, and roast, stirring once, until mushrooms are golden brown, 25 to 30 minutes. Place a 10-inch cast-iron skillet on middle rack and heat 15 minutes.
Place eggs and garlic in a blender. Process on high until frothy, 45 seconds. With blender running, gradually add milk and 2 tablespoons butter; stop blender. Add flour, cornstarch, and 1/4 teaspoon salt; process 1 minute. Fold in thyme.
Carefully add remaining tablespoon butter to heated skillet and swirl to coat. Immediately add batter. Bake until golden brown and puffed, 14 to 16 minutes. Sprinkle with cheese and bake until melted, 3 to 5 minutes.
Top with mushroom mixture, scallions, and parsley.
Interested in learning more about RVing? Stop in and speak with our sales team. We can walk you through units and share with you our extensive knowledge of RV travel, including how to navigate all four seasons should you want to vacation year-round.